Dynamic Security Guard Management Platform For Residential Communities Security
GuardsPro security guard management platform is a dynamic solution that is built to help you offer tailored residential security guards services to mitigate various challenges faced in day-to-day operations. Using it, your security guards can communicate without interruption, submit reports on the go, conduct site tours, and do so much more. GuardsPro is the one-stop solution that gives operations real-time visibility hassle-free.
Powerful Back-Office Dashboard To Maximize Available Resources Easily
GuardsPro security guard management platform features a powerful dashboard for the back-office users to manage and monitor your entire workforce. That being said, you can assign your security guards based on their skills in different departments, share crucial post orders, tasks and checklists, GPS track them, and gain access to 35+ types of reports shared by guards in a few clicks.
Leverage GuardsPro Analytics For Potential Risk Identification
Residential communities might not function in a high-risk environment, yet they require effective security guard management solutions to address numerous delicate issues on residential properties. GuardsPro's report and schedule analytics help graphically identify trends and problems frequently occurring on site so you can reallocate resources where and when most needed.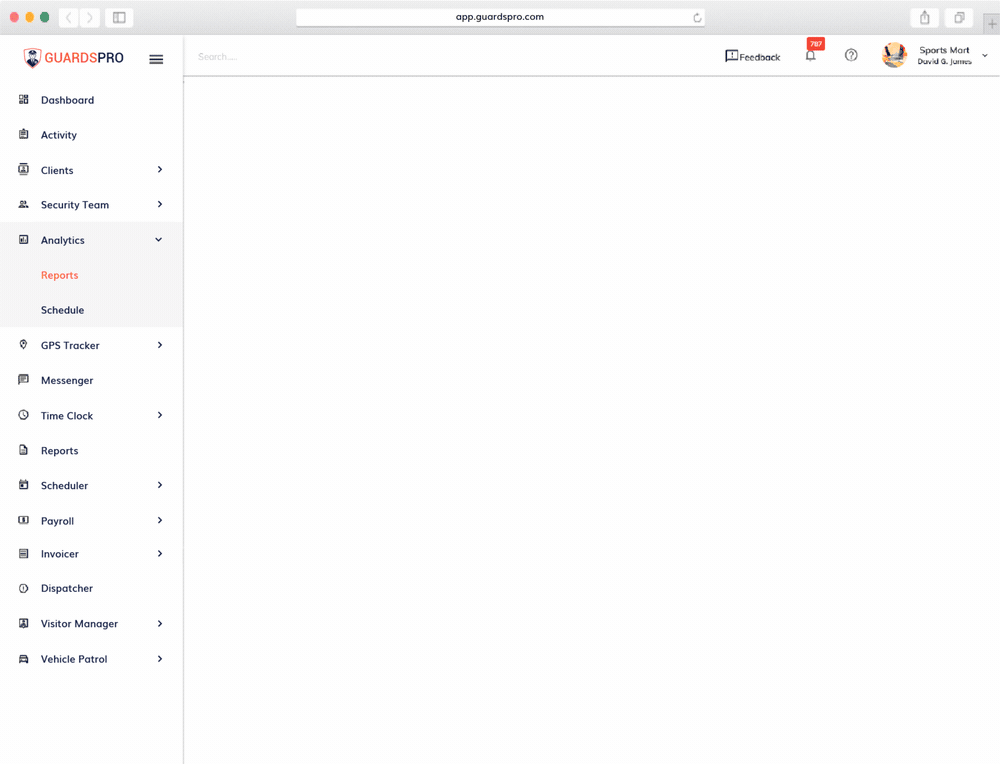 Custom Reports Built To Capture Data That's Relevant
Give your security guards a dedicated tool - GuardsPro Guard App to report incidents from the residential communities with multimedia files attached - audio, video, and images so you can dispatch the right security guards to the right place immediately. GuardsPro also allows back-office users to build custom reports for site tours and incident reporting to capture relevant data and, as requested by the clients.
Improve Visitor Management Process Using GuardsPro Visitor Manager
With the number of visitors that come in and go out of a residential community, it is crucial to implement more tools and processes around visitor management. Therefore, GuardsPro provides an integrated visitor manager to register and share the particulars of visitors and vehicles at each post-site with time in and time out details. Guards can easily create entries using their mobile app without compromising security and also use it to evacuate visitors in case of an emergency.